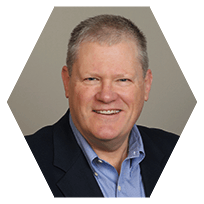 Benjamin Brink
Chief Investment Officer
Ben Brink has over 34 years of experience in the leadership of high technology companies, venture capital, and corporate partnering—in Silicon Valley, Southern California, and the Midwest, with extensive global experience and operations in Europe and Asia. As CEO, he has led early-stage, growth-stage, and mid-sized companies, private, venture-backed, and public—in software, defense electronics, medical electronics, health care analytics, environmental, and agricultural biotech market spaces. Brink has served at the senior executive level in the Federal Government; and is a retired US Navy Captain, Intelligence, with 36 years active and reserve service, including several commands and a recent combat tour in Afghanistan. He is an adviser and mentor to emerging technology companies and an adjunct professor in entrepreneurship and management.
Expertise: entrepreneurship—emerging technology companies, capital formation, technology; strategy—corporate, military, government; leadership—effective and ethical enterprises; strategic partnerships; venture capital; organizational development; global enterprises.
Current Professional Activities: McAlester Group—Co-founder, Managing Partner—corporate advisory, strategy, capital formation; Webster University, Adjunct Associate Professor; Lindenwood, Southern New Hampshire and Grantham Universities, Adjunct Instructor—entrepreneurship and management courses.
Academics: Brink holds degrees from: Harvard Business School, MBA; Stanford University, MS (Operations Research) and BS (Mathematics); and US Army War College, MS (Strategic Studies).